Hamburg Airport
Optimizing Security Lane Waiting Times
INTRO Aviation supported Hamburg Airport in optimizing waiting times at security lanes in order to improve overall processes and increase productivity of all stakeholders in the security area of the airport. In doing so INTRO Aviation used highly sophisticated tracking methods and tools and evaluated waiting and passenger movements during specific day and night times. This helped to understand the correlation to certain flights and further passenger behavior at the airport including shopping times and times spent at restaurants. By providing this level of transparency INTRO Aviation managed to suggest ways for speedier security processes and movement optimizations for passenger resulting in overall profitability of stakeholder such as restaurants, shops and others.
Aurigny Air Services
Data Analytics and Reporting System implementation
Aurigny (Channel Islands) has selected INTRO Aviation to implement the INTRO customized Airline Data Analytics solution to cover its commercial and financial reporting needs. The implementation covers a wide range of the airline business intelligence spectrum, incl. revenue management and yield optimization process along with forward projection on load factor, revenues and fleet allocation, as well as network or route profitability. It also incorporates the comparison versus historical performance and forecasts/budgeted figures. INTRO's financial team supports Aurigny's management in budgeting and forecasting processes.
Salzburg Airport
Passenger tracking and process optimization
Salzburg Airport selects INTRO Aviation to provide support in tracking movements of passenger from entering the terminal until boarding as well as understanding the behavior of airport customers and "meet and greeters" in the terminal. It does so with a most advanced tracking system which guarantees all privacy rules. With the result of the analysis INTRO Aviation proposes optimizations in areas such as security lane queuing, passenger flow and retail partnerships.
Olympic Air
Operational evaluation and Strategic development plan
A detailed assessment of all organizational key areas has led to recommendations to improve operational, organizational as well as procedural efficiency and productivity. This included flight operations, network improvements, modernization of IT systems and sales and distribution processes.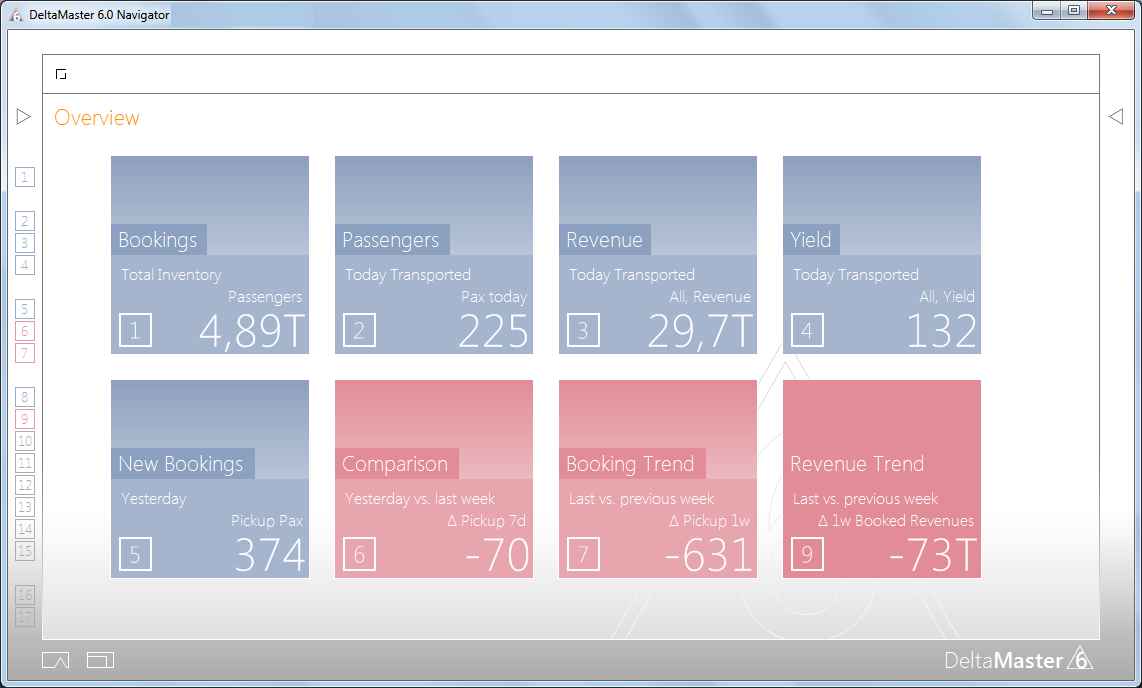 PSS/Inventory Solution Provider
Strategic Business Intelligence consulting and development of a solution for a PSS/Inventory Solution Provider hosting 50+ airlines who have instant access to INTRO's high-end Business Intelligence solution (Web and Mobile)
CityJet
Revenue Management and Data Warehouse
CityJet is an Irish airline based in Dublin. The company founded in 1994 serves various destinations in Western Europe from its hubs in London and Paris. CityJet became a member of INTRO Aviation in 2014 until it was sold after its restructuring. INTRO continues to advise the revenue management team post sale.
Oceanian Regional Airline
Financial Viability Assessment
As a member of an international consortium of aviation specialists, INTRO Aviation performed an operational assessment on the financial viability of the airline, reviewing in depth all aspects of the Balance Sheet, Profit and Loss and Cash Flow Statements of the Airline bringing to surface all challenges the Management and the CFO had to deal with.
Going one step further, INTRO assisted the CFO in setting up standardized processes with reference to following day to day cash related challenges as well as improving the efficiency on the way actual results and forecast was presented to the Board of Directors